Bogus Jim Road Studio is an art studio in Rapid City, South Dakota that specializes in providing unique one of a kind pieces of furniture and art. We offer a full array of custom drawing, painting, and finishing services.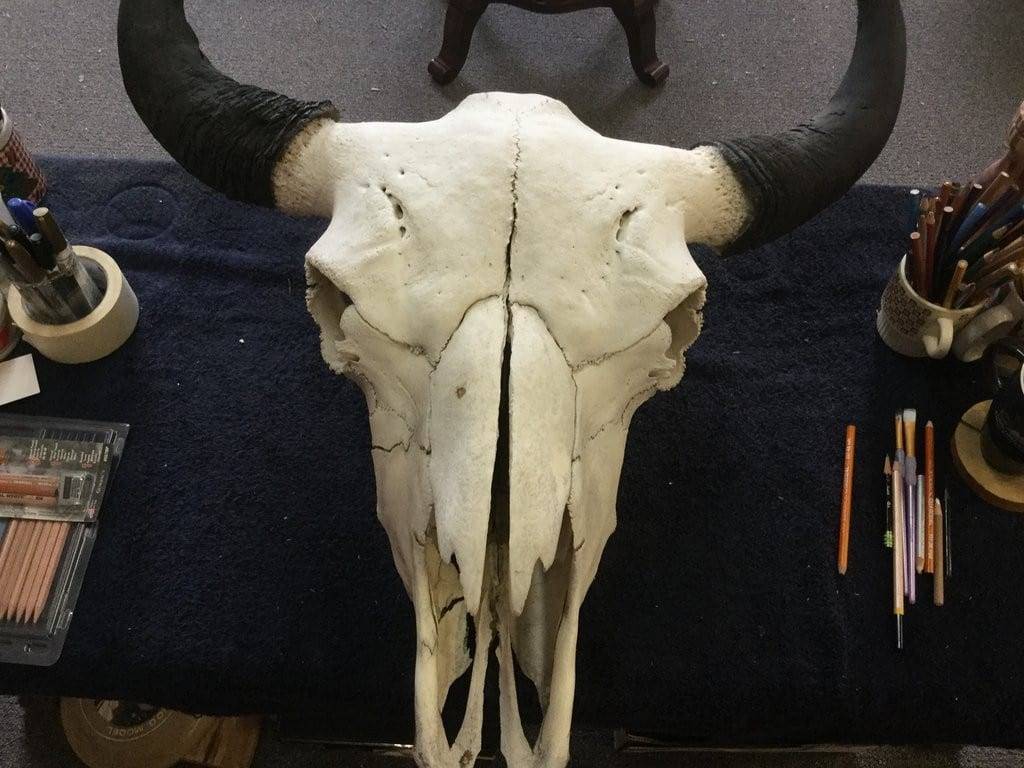 Offerings and Services
Handmade Home Decor Items & Artwork
Furniture Painting, Finishing, & Refinishing
Custom Handmade Furniture
Mural Paintings on Walls, Canvas, or Masonite
Hand Painted Floor Cloths
Faux Finishing on Walls, Cabinets, & Furniture
With all of these items and services, we can offer our clientele the opportunity to achieve that special theme design that will transform any space into something special.
We can make you feel like you woke up on the beach to a beautiful sunrise or relaxing at your own mountain getaway. Children might enjoy playing in a room full of nursery rhyme themes or escaping with Peter Pan to Neverland. The possibilities are endless!
Additional Specialties
We  specialize in custom home decor, hand made furniture, and furniture refinishing.  Our artists are ready to work directly with you. If you want to duplicate a drawing, a picture from a magazine, a wallpaper design or if you just have a theme in mind…our artist will take all of your ideas and samples and then provide you with details and samples for your approval.
At Bogus Jim Road Studio we pride ourselves in producing quality artwork and design that fits into our clients lifestyle. And we believe strongly in customer satisfaction by giving them a piece of art that they can enjoy for a lifetime.
Browse Through Our Gallery
Family Transition
Since 1972, Emil Schoenrock created one of a kind custom made wood cabinets and furniture in his shop, which was called The Schrunk Shop. The shop was nestled in the Black Hills forest along Bogus Jim Road west of Rapid City, SD. He and his wife Bonnie spent over 45 years in sawdust and splinters at the shop enjoying creating unique pieces for their clients.
Now, the Schoenrock's daughter, Rene Ivers, who grew up around woodworking, is continuing the family tradition at her parents shop. Her business is called Bogus Jim Road Studio which is located next to the home where she grew up.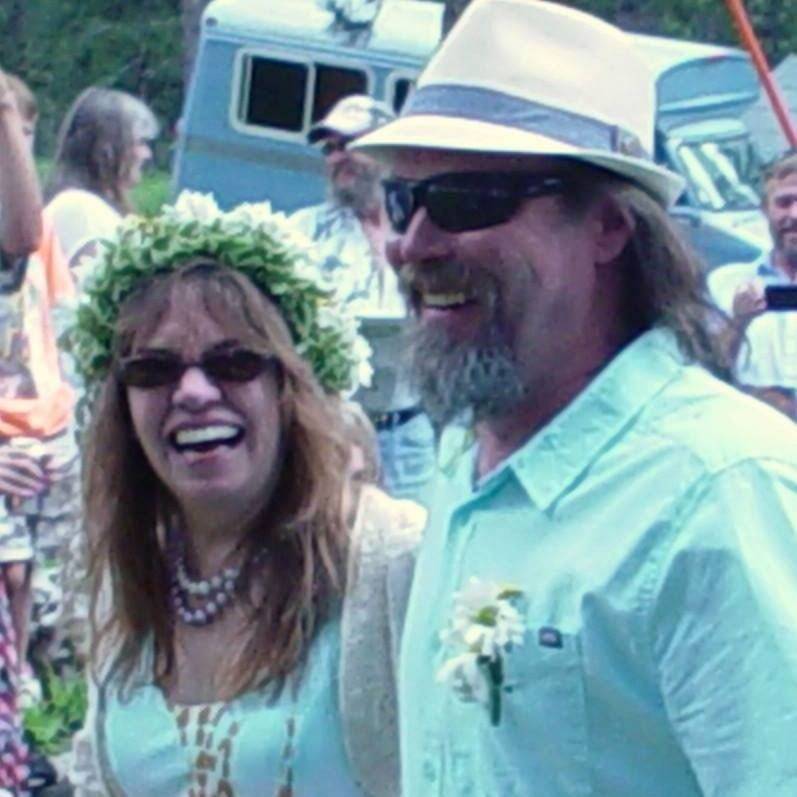 Rene has an art degree and has worked as a graphic artist. She was the full time finisher for a store called Unpainted Furniture for over 8 years and had her own unfinished furniture store in Pierre, called Knot Finished Furniture until 2008. At that time she returned to her folks place to help them out, and started her studio, where she has been refinishing and painting furniture and creating her own style of artwork.
Rene and her husband Jeff Ivers, enjoy creating pieces for their clients. Jeff has years of experience building furniture and home decor items out of new or repurposed wood. And enjoys creating one of a kind pieces. When they have a project that needs a piece fabricated to repair an old piece of furniture, Jeff can produce the piece needed.
The Ivers do not use chemical dips to refinish furniture. Most of the removal of the old finish is done by hand sanding or using a dustless blasting process using glass beads. Once the finish is removed they apply either stain or paint depending on the customers preference. Rene also will apply her custom artwork if desired, she can paint on anything, including: wood slabs, guitars, old wagons, wood candle holders, furniture the possibilities are endless.
• What are you most proud of?
"Continuing with the family tradition of woodworking and refinishing furniture in my daddy's workshop, as we lost him this last October. He was an awesome woodworker and taught me tricks of the trade to make furniture and cabinets beautiful."
• How do you define success?
"Loving what you do for a living."
• What's one thing you couldn't live without?
"My spray gun!"
• What's the most played song on your playlist?
"Landslide by Stevie Nicks."
• What is your biggest addiction?
"Making sawdust!"
• What do you like most about the Black Hills?
"I am blessed to live on 10 acres in the hills and can literally go hiking in my backyard. I enjoy going for a hike and finding logs, rocks, stumps, and more… then taking items to my studio and turning them into one of a kind pieces of artwork."
• What is the sound you love most?
"The wind blowing through the pine trees."
• What would you tell your younger self?
"Make the most out of every day… and always enjoy the little things."
•Which musical instrument do you play, or which instrument do you wish you played?
"Drums and tambourine."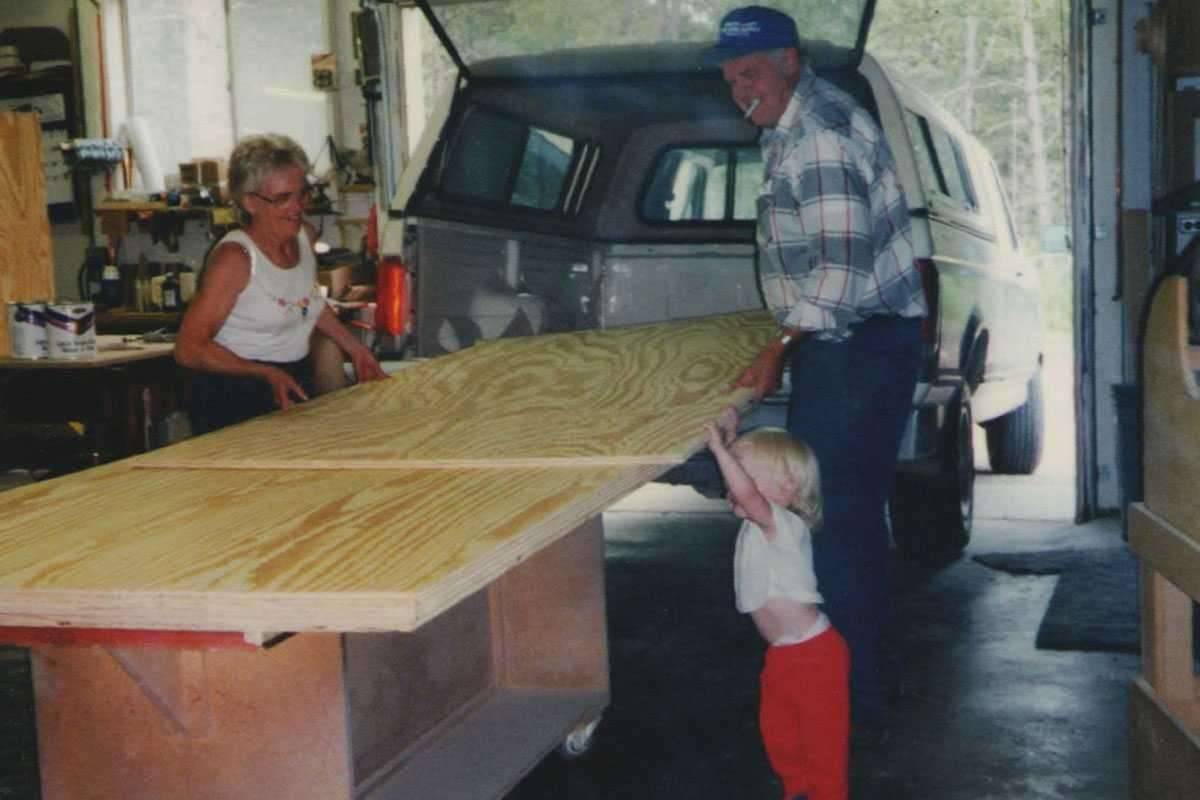 Emil. R Schoenrock was the first child born to German immigrants, Emil and Lydia (Gellert) Schoenrock, on the family farm in Martinsburg, Nebraska on August 23, 1933. He joined the Navy right out of highschool and served for four years in the Pacific. After a few odd jobs, he joined the Airforce in the missile maintenance program. While on leave back home from Nebraska, Emil won the heart of Bonnie Watson, and they were married on May 30, 1957.
Their first station was in Orlando, Florida, where their son, Randall, was born. They were stationed next at Sembach, Germany from 1959 to 1962, where they added their daughter, Rhonda, to the family. Fulfilling a lifelong dream, Emil started playing country music in Germany.
In 1962, the family moved to Ellsworth, SD. Emil was shop chief of the 44th Missile Maintenance Squadron, and he built the Western Trailer Court in Box Elder. Daughter Rene joined the family in 1965. Emil formed the Playboys Plus One with Bonnie on bass guitar, and they played throughout western South Dakota. Emil loved being on stage, picking his Fender Jaguar guitar, and entertaining people!
When Emil retired from the military in October 1972, he started his second career as a cabinet builder, establishing The Schrunk Shop. After 30 years of sawdust and splinters, he hung up his hammer and bought a motorhome. He and Bonnie travelled the country, enjoying winters throughout the south. They enjoyed meeting new friends and playing music at Samborees and country music festivals.
Emil was diagnosed with cancer and died at his home on Bogus Jim Road, surrounded by family, on October 13, 2017. He is survived by the love of his life for 60 years, Bonnie, son Randall (Jacki) Schoenrock, daughters Rhonda Ward, Rene (Jeff) Ivers, granddaughter Scarlett O'Malley, grandsons Levi Schoenrock, Sawyer Schoenrock, and Austin Young, brother Ray (Bev) Schoenrock, brother-in-law Jerry Burcham, and many nieces and nephews.
Emil leaves his friends and family a legacy of laughter and music.